Adult Dental Services – Phillipsburg, NJ
Experienced, Patient-Focused Dentistry You Can Count On
Our experienced, friendly dentists provide general, cosmetic, children's, laser, and restorative dentistry services. If you live in Phillipsburg or surrounding communities, we invite you to try dentistry that is comprehensive, compassionate, and comfortable!
At DeMartino Dental Group, we offer families, professionals, and athletes a variety of general, cosmetic, laser, and restorative dentistry services. Our dentists are well-versed in children's dentistry, dental implantology, and sports dentistry. We can repair, heal, and replace teeth with options such as cosmetic bonding, root canals, porcelain veneers, orthodontics, dental implants, and teeth whitening.
We can also assess temporomandibular joint disorders, provide laser periodontal therapy, and create our custom, unique mouthpiece the Bengal Bite® for any athlete. We are your go-to dentist for sports dentistry! If your smile has multiple tooth and gum issues, we can also perform a full-mouth reconstruction.
At our Phillipsburg dental office, we can help you meet your smile goals and oral healthcare needs, no matter how complex they are. Find out more about our inclusive services:
We Also Offer Children's Dentistry!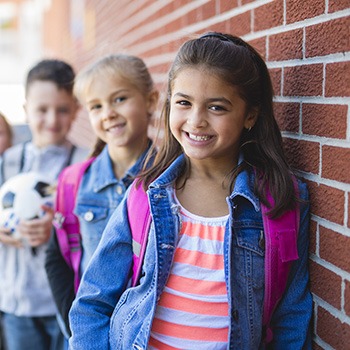 Our dental office is proud to be a family in the truest sense of the word – a family of dentists who will treat every member of your family with kindness, respect, and compassion. In addition to our comprehensive menu of adult services, we also offer plenty of friendly care that's specifically focused around children and their burgeoning dental needs. We'll do everything in our power to help them feel genuinely at ease during each appointment, instilling good smile habits that will hopefully stay with them well into adulthood.