Trusted Dentist – Phillipsburg, NJ
Get to Know Nélida Garcia-DeMartino, D.M.D.
Throughout her decades in the dental field, Dr. Garcia-DeMartino has amassed an extensive amount of specialty training, prestigious accolades, and outstanding accomplishments all in the name of providing better care for her valued patients. She is also the proud founder and Director of The Children's Dental Health Center at DeMartino Dental Group, providing compassionate, modern care to young patients in need. To learn more about her background, keep reading below: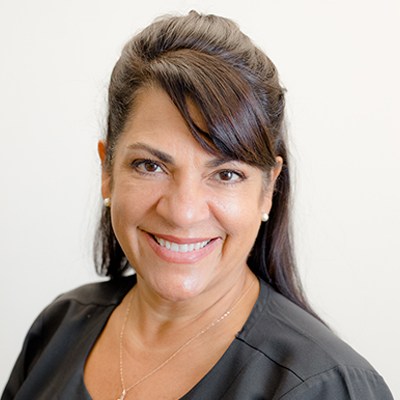 Where Did You Study Dentistry?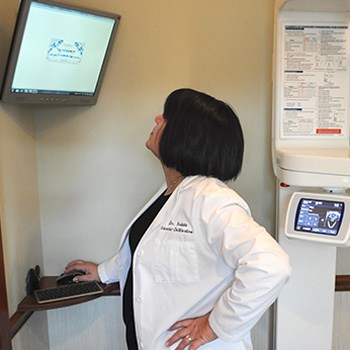 Dr. Garcia-DeMartino graduated Summa Cum Laude from Fairleigh Dickinson University in 1983, completing her degree a full year early and earning degrees in Biochemistry and Biology. She entered Fairleigh S. Dickinson School of Dental Medicine in the fall of that same year and completed her D.M.D. doctorate in 1987. Upon graduation, Dr. Garcia-DeMartino began a general practice dental residency position at Saint Joseph's Hospital in Paterson, New Jersey, which she completed the following year. This residency position had a strong concentration in oral surgery, periodontics (gum therapies), and pediatric dentistry. After her residency, she then joined her future father-in-law, Dr. Gaeton J. DeMartino, in practice at DeMartino Dental Group in Phillipsburg, New Jersey.
What Kind of Advanced Dental Training Do You Have?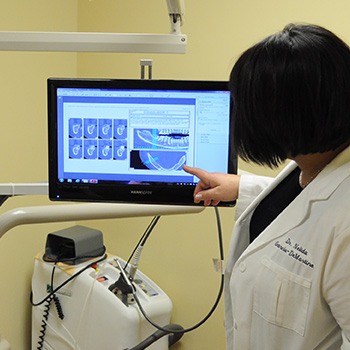 From 2003 through 2008, Drs. Garcia-DeMartino and DeMartino attended the International World Clinical Laser Institute to further their laser dental training in the new FDA approved Er:Cr: YSGG Hard Tissue dental laser. For the first time, these newly developed dental lasers could be used for restorative (filling) procedures on teeth, as well as periodontal osseous (bone) surgery. Dr. Garcia-DeMartino quickly realized the pediatric restorative applications the new hard tissue dental laser could provide and immediately incorporated it into the care of her younger patients. Because the drilling phase of a dental filling appointment is totally replaced with the dental laser, no "shot" of anesthesia is required, and the dreaded whine of the high-speed dental drill is removed completely. This led to children's dentistry that was far more calming and far superior than any she was ever able to provide in the past when treating children. To this day, Dr. Garcia-DeMartino treats all of her pediatric patients with the dental laser. DeMartino Dental Group was then also chosen by Biolase, Inc. and ConBio Medical Lasers to be a hard tissue dental laser training facility in order to promote the knowledge and clinical training of other future laser dentists. Dr. Garcia-DeMartino developed her own pioneering pediatric laser dental techniques and procedures utilizing this new hard tissue dental laser on children, and these procedures are now being performed regularly by laser dentists across the United States.
Today, Dr. Garcia-DeMartino is trained and certified in all advanced cosmetic dental procedures, including the conservative Lumineers porcelain veneer system. She has also completed extensive continuing education training in pediatric dentistry with a concentration in laser dentistry, as well as orthodontic training.
In the spring of 2010, Dr. Garcia-DeMartino and her husband Dr. Jeffrey DeMartino completed a residency program in the surgical placement and prosthetic restoration of dental implants at the world-renowned Zimmer Institute in Parsippany, N.J. They both then obtained their advanced training in surgical Dental Implantology at The Dental Implant Learning Center in Englewood, N.J. This comprehensive residency program was completed in 2011.
In 2007, Dr. Garcia-DeMartino created and founded The Children's Dental Health Center at DeMartino Dental Group. As Director for the Center, Dr. Garcia-DeMartino insists on performing all children's dental procedures herself, utilizing the Er:Cr: YSGG dental laser instead of a traditional dental drill. This insures a calm, comfortable, and caring dental visit for all of the children that visit the Children's Dental Health Center.
Dr. Garcia-DeMartino has been named as one of the "Top Dentists in America" by the Consumer's Research Council of America. She is currently a member of the following organizations:
Academy of Children's Dentistry
Academy of Cosmetic Dentistry
Academy of Laser Dentistry
Academy of Women Dentists
American Academy of Implantology
American Society of Forensic Odontology
American Dental Association
Outside of the Dental Office, What Do You Like to Do?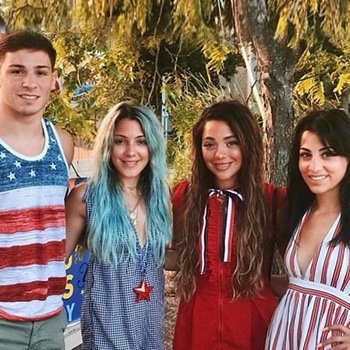 In her personal time, Dr. Garcia-DeMartino enjoys spending time with her four children, Alex, Niki, Gabi and Anthony. Whether at the beach in Fenwick Island boating, reading her favorite novel, running, conditioning, or playing tennis, she enjoys the time that her family is together the most. She is an active member of Saint Jane's Church and has taught Catechism to prepare teens for the sacrament of Confirmation. Dr. Garcia- DeMartino is a classically trained pianist and has, over the years, taught many youngsters how to play the instrument. Being first generation Cuban-American, she is fluent in Spanish. Dr. Garcia-DeMartino is also a true dog lover and enjoys the company of her two dogs, Lily and Buddy.