Experienced Dentist – Phillipsburg, NJ
Get to Know
Jeffrey R. DeMartino, D.M.D., D.A.B.F.D.
Dr. DeMartino has been practicing dentistry since 1988, and his advanced training and overall accomplishments through those decades are truly unmatched here in the Lehigh Valley. He is always striving to reach new heights when it comes to caring for patients and leaving their smiles better than ever before. To learn more about his background, keep reading below: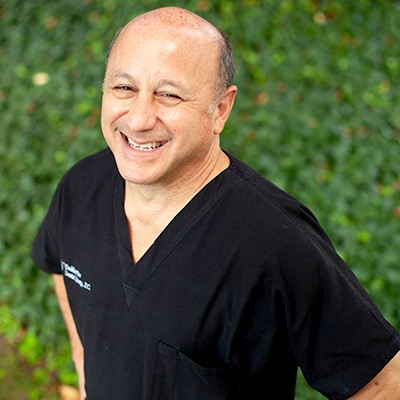 Where Did You Study Dentistry?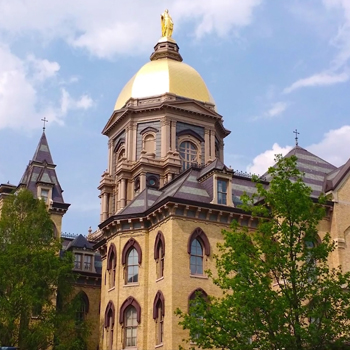 Dr. Jeffrey DeMartino graduated from the University of Notre Dame in 1984, earning degrees in Premedical Studies as well as a BA in Psychology. He entered Fairleigh S. Dickinson School of Dental Medicine in the fall of that same year and completed his D.M.D. doctorate in 1988. Upon graduation, he joined his father, Dr. Gaeton J. DeMartino, and his future wife, Dr. Nélida Garcia, in practice at DeMartino Dental Group in his hometown of Phillipsburg, New Jersey.
What Kind of Advanced Dental Training Do You Have?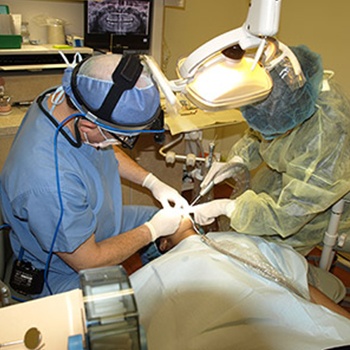 In 1993, Dr. DeMartino received his training in Forensic Odontology at the Armed Forces Institute of Pathology in Washington, D.C., and in 1997, he also achieved the status of Diplomate of the American Board of Forensic Dentistry. In 1993, Dr. DeMartino, along with Dr. Gaeton DeMartino and Dr. Garcia, also obtained their training in dental lasers and oral-facial applications in dentistry at HGM Medical Lasers in Salt Lake City, Utah. DeMartino Dental Group installed the very first Argon Dental Laser in the State of New Jersey later that year and was then chosen as an East Coast training facility for the newly FDA approved Argon Dental Laser. For the remainder of the decade, Dr. DeMartino trained other doctors in theory and applications of the Argon Laser in periodontal and oral surgical procedures.
From 2003 through 2008, Drs. DeMartino and Garcia attended the International World Clinical Laser Institute to further their laser dental training in the newly FDA approved Er:Cr: YSGG Hard Tissue dental laser. For the first time, these newly developed dental lasers could be used for restorative procedures on teeth, as well as for periodontal and osseous (bone) surgery. DeMartino Dental Group was chosen by Biolase, Inc. and ConBio Medical Lasers to be a hard tissue dental laser training facility to promote the knowledge and clinical training of other future laser dentists.
In 1996, Dr. DeMartino created and developed the pioneering Bengal Bite® high performance sports mouthpiece. Utilizing a new, unique design as well as exotic polymers, Dr. DeMartino created an innovative sports mouthpiece that not only protects the teeth, jaw, and temporomandibular joints from fractures, but also provides supreme protection against brain concussions and cerebral hematomas. The mouthpiece provides this superior protection to the athlete while at the same time granting unsurpassed breathing ability to the wearer during competition. This ability to maximize the Bengal Bite wearer's oxygen-carbon dioxide exchange rate, combined with placing the jaws in a clenched "power position," resulted in a cutting-edge mouthpiece design that enhances any athletes' speed, stamina, and endurance during competition. As news of this revolutionary mouthpiece traveled, Dr. DeMartino soon found himself creating custom mouthpieces for some of the world's pinnacle athletes, including world champion boxers Larry Holmes, Lennox Lewis, and Tommy Hearns. In 1997, he founded Bengal Bite Laboratories, Inc. to research, develop, and fabricate new designs of high performance mouthwear, as well as create innovative dental products and ideas. Today, Bengal Bite® is trademarked in all of North America, including Canada and the United Kingdom.
Today, Dr. DeMartino is trained and certified in all advanced cosmetic dental procedures, including the conservative Lumineers porcelain veneer system. He has also pioneered and developed his own cosmetic, laser gingival (gum) "sculpting" techniques to be performed in conjunction with other cosmetic tooth restorations to create a Complete Smile Design involving both the teeth and gums. Cosmetic dentists throughout the United States now perform these gingival plastic surgery techniques regularly.
In the spring of 2010, Dr. DeMartino and his wife Dr. Garcia-DeMartino completed a residency program in the surgical placement and prosthetic restoration of dental implants at the world renowned Zimmer Institute in Parsippany, N.J. They both obtained their advanced training in surgical Dental Implantology at The Dental Implant Learning Center in Englewood, NJ. This comprehensive residency program was completed in 2011.
Dr. DeMartino has been named as one of the "Top Dentists in America" by the Consumer's Research Council of America. He is currently a member of the following organizations:
Academy of Laser Dentistry
Academy of Cosmetic Dentistry
American Academy of Implantology
American Dental Association
Academy of Sports Dentistry
American Society of Forensic Odontology
Outside of the Dental Office, What Do You Like to Do?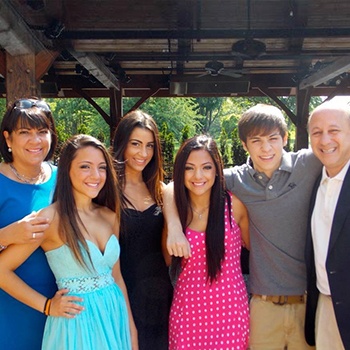 In his personal time, Dr. DeMartino enjoys spending time with his four children the most. Whether at the beach, boating and deep-sea fishing, skiing, running, conditioning, or playing golf, he enjoys the time that his family is together the most. He has also enjoyed coaching his son's wrestling team in the winters.