Invisalign® Clear Braces - Phillipsburg, NJ
Straighten Smiles Without Metal Wires & Brackets
At DeMartino Dental Group, we have many orthodontic options for kids, teens, and adults who want to realign their teeth and fix improper bites.
Depending on your smile correction needs, we can fit you with a variety of functional appliances (including retainers and space maintainers) or Invisalign clear braces. At DeMartino Dental Group, we'll do all that we can to straighten your teeth, improve your oral health, and enhance your smile.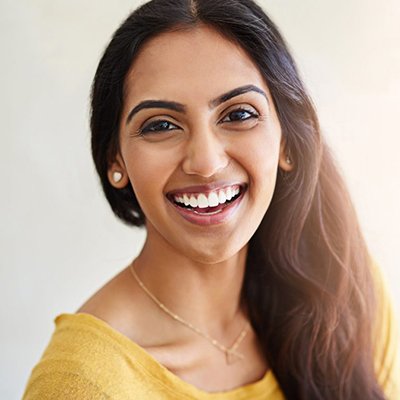 Why Choose DeMartino Dental for Invisalign®?
Clear, Removable Aligners – NO Fixed Braces
Ideal for Image-Conscious Teens & Adults
Experienced, Friendly Staff
Orthodontic Options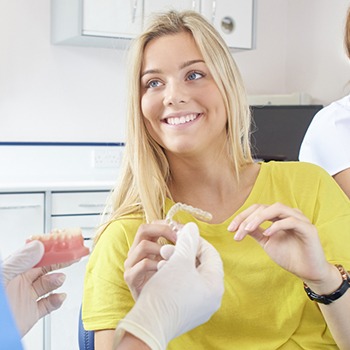 When you come in for your orthodontics appointment, one of our experienced dentists will give you a thorough examination. Our goal is to determine what type of orthodontia will work best for your bite and oral health needs. We also want to take care of any oral health issues that may affect your orthodontic treatments.
Invisalign® in Phillipsburg, NJ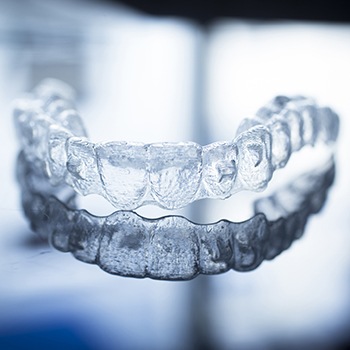 Are you unhappy with the alignment of your teeth but reluctant to wear metal braces for two or more years? There is a better option for adults and older teens. Dr. DeMartino and Dr. Garcia-DeMartino offer Invisalign® treatment in Phillipsburg, NJ. It's a clear braces system that uses removable plastic aligners to gradually shift the teeth into the proper position. Want to learn more? Let's take a closer look at how Invisalign® works.
Invisalign®: How It Works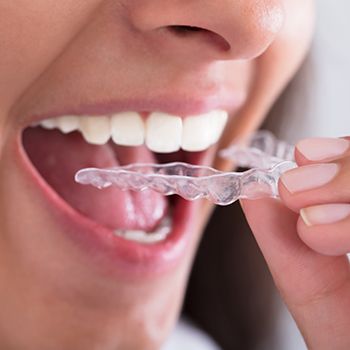 Invisalign® uses a series of clear, custom-fit aligners to place focused pressure on misaligned teeth throughout the treatment process.
To create your unique treatment plan, your dentist will capture photographs, X-rays, and impressions of your teeth and oral structures to determine the most effective plan for straightening your teeth. This information is then sent to the Invisalign® lab, where your trays are manufactured and sent directly to you. You can begin treatment immediately.
Most patients who are interested in improving the alignment of their teeth are good candidates for Invisalign®. The treatment fixes a number of orthodontic issues, including crossbite, overbite, underbite, and gapped and crowded teeth. More complex misalignments are still better suited by traditional orthodontics, but your dentist can help you understand which is best for you and your smile.
Comparing Invisalign® and Metal Braces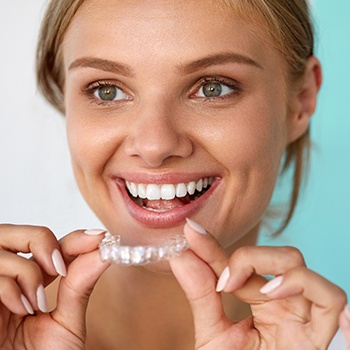 There are a number of differences between Invisalign® and traditional braces. For instance, there's removability. Unlike metal braces, which are permanently affixed to the surface of your teeth, you can feel free to remove your Invisalign® aligners before you eat, brush, and floss.
Patients also find Invisalign® to be a highly convenient alternative to metal braces. It is a largely self-directed treatment; just wear each tray for two weeks before advancing to the next in the series. Visit your dentist every six weeks, and we'll make sure everything is progressing like it should. With Invisalign®, there's no danger of a popped off wire or bracket requiring an emergency appointment. Plus, the average treatment plan only takes one year, or almost half the time of metal braces.
Busy adults and image-conscious teens appreciate the convenience, comfort, and subtlety offered by Invisalign®!
Life with Invisalign®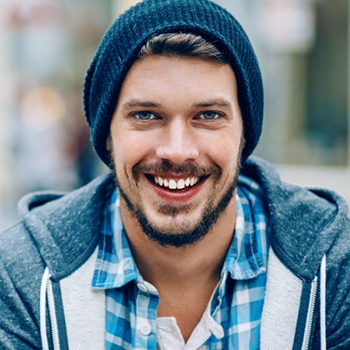 Living with Invisalign® isn't much different than life without braces once you get used to it. With Invisalign®, there's no need to modify your diet or worry about any special cleaning techniques. Just wear your aligners for 20 to 22 hours each day, and you can remove them as needed.
You'll need to make sure you brush your teeth and rinse your aligners before putting them back in. Beginning with clean teeth and trays is crucial for your dental and oral health. The aligners fit very closely to the surface of your teeth; this means that any bacteria or food particles will become trapped, accelerating tooth decay. With good oral hygiene practices, you will gradually advance through your treatment and be on your way to straighter, more beautiful teeth!
Let's Discuss Invisalign® Today!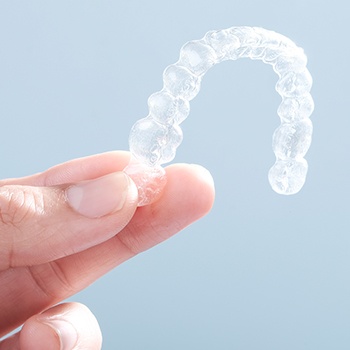 Are you interested in improving the alignment of your bite with clear braces? We can't wait to discuss this discreet alternative to metal braces. Your dentists in Phillipsburg, NJ provide Invisalign® for patients like you. Request an appointment online today!