Dental Checkups and Teeth Cleanings – Phillipsburg, NJ
Create the Foundation to a Healthy Smile
You have heard you are supposed to visit your dentist in Phillipsburg twice a year for a cleaning and checkup, but you tend to delay your appointment. You brush your teeth twice a day and floss every night before going to bed, so why do you need to go? Even with the best oral hygiene habits, you still require regular care. There are areas in your mouth you cannot clean at home and there may be complications brewing beneath the surface that could lead to a dental emergency. Your semi-annual appointments allow us to clean your teeth and monitor your oral health to prevent issues from developing in the first place. With a proactive approach, you will keep your smile healthy to reduce your long-term dental expenses.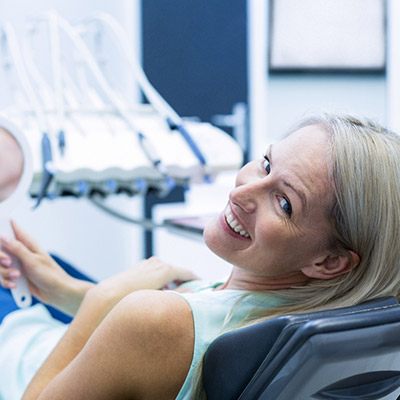 Complete Dental Cleaning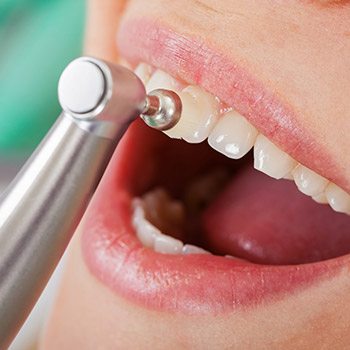 Your toothbrush is your first line of defense against preventable oral health issues, like tooth decay and gum disease. It is best to brush all surfaces of your teeth for at least 2 minutes twice a day. Unfortunately, most Americans do not brush enough. This allows bacteria and plaque to accumulate on your teeth, increasing the risk of tooth decay.
Besides brushing, it is best to floss in between each tooth before going to bed. On average, less than half of Americans make it a daily habit. If you are among those who skip it, you are leaving as much as 40% of your tooth's surfaces uncleaned, allowing tartar to accumulate. This significantly increases your risk of gum disease.
Even if you have the best oral hygiene habits, you still need a professional cleaning at least twice a year. We use special dental tools to clean areas you cannot reach at home, like below the gum line.
Comprehensive Dental Checkup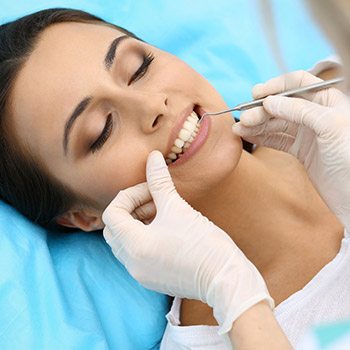 Often, it is thought you do not need an appointment until after a problem develops, but this could not be further from the truth. Routine checkups allow us to monitor your dental health to look for any areas of concern sooner. By treating the problem while it is still small, it lessens the need for a costly or invasive treatment in the future. It allows you to keep your teeth and gums healthy to prevent an unexpected trip to your emergency dentist.
Although you may feel the appointments are a waste of time, they provide you with a cost-savings opportunity. Every $1 spent on prevention decreases your restorative and emergency dental costs by $8 to $50.
Promote a Healthy Smile Today!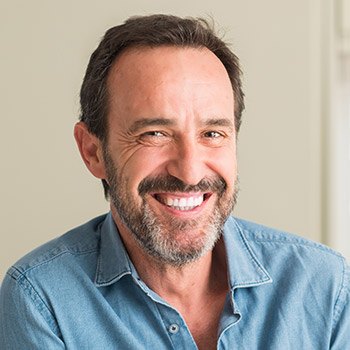 Routine checkups and dental cleanings in Phillipsburg allow you to invest in your oral health. We effectively clean your teeth while also performing a complete checkup to keep your teeth and gums healthy. Based on our findings, we recommend additional oral hygiene methods, like the use of an antibacterial mouthwash. We also use the information we have gathered from our examination to create a treatment plan that caters to your individual needs.
With the right care at home and from your dentist, you can maintain a healthy smile that lasts for a lifetime. If it is time for your next appointment, contact our office today!