Laser Restorative Dentistry - Phillipsburg, NJ
Experience the Future of Dentistry
Dentistry has advanced far beyond the small metal tools that people typically associate with it. Thanks to advanced laser dentistry in Phillipsburg, NJ, Dr. Jeffrey DeMartino and Dr. Nélida Garcia-DeMartino can perform a variety of cosmetic and restorative procedures quicker, better, and with less discomfort for you. You can get the dental care you need comfortably thanks to the most advanced technology available!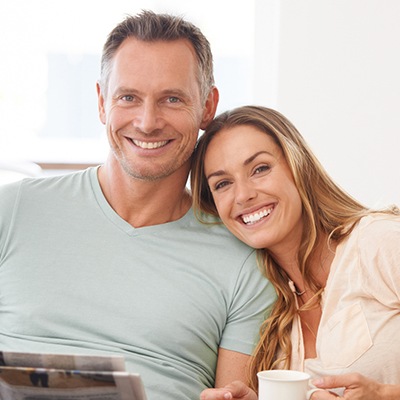 Why Choose DeMartino Dental for Laser Dentistry?
First Laser Dentists in The Lehigh Valley
Decades of Specialty Experience & Success
Committed to Comfortable, Precise Treatment
Modern Laser Dentistry
We utilize the Waterlase iPlus Platinum Laser, and it works by emitting laser energy into a spray of atomized water. The water is energized and enables your dentists in Phillipsburg, NJ to easily cut a wide range of human tissue, including enamel (the hardest substance in the body), bone, cartilage, and soft tissue. It emits no sound, heat, or vibration, providing a new, gentler dental experience for patients.
DIAGnOdent™: Find Cavities Quicker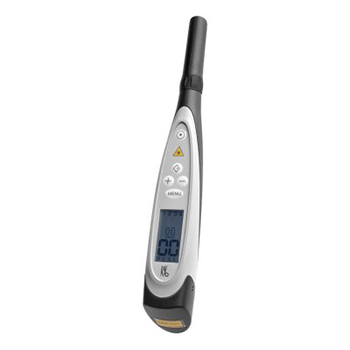 Since even the smallest spots of decay can threaten the integrity of the entire tooth, finding and filling cavities prevents further problems of all kinds. Cavities often hide along fissure lines or inside biting/occlusal surfaces. Further, traditional diagnostic methods are limited to finding only those cavities that are equal to or larger than the probe head. For all these reasons, we've invested in DIAGNOdent™, which is a revolutionary, thorough means of detecting cavities. It creates a digital readout of your teeth's density using laser fluorescence, revealing even the smallest signs of tooth decay. Your exam is fast, easy, and nearly imperceptible.
Laser-Guided Dental Implant Placement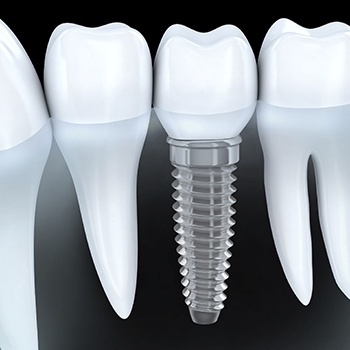 At DeMartino Dental Group, we're thrilled to be the only oral healthcare practice in The Lehigh Valley that's performing surgical dental implant placements with state-of-the-art lasers. This modern approach offers patients several valuable benefits, including:
No scalpels & sutures
Very little to no bleeding
Faster healing
No second surgical procedure to uncover the implant
Start-to-finish implant restoration in just three months (under normal conditions)
Better yet, every stage of treatment, including the surgery itself, is completed right here in our practice for maximum patient convenience.
Learn More About Implant Dentistry
Gentle Laser Dentistry
Previously, when treating a cavity, a drill would need to be used to remove the decayed portions of your tooth. Not only is this uncomfortable for the patient, but it also requires a sizeable part of your tooth to be removed, which may lead you to need a more extensive restoration. However, WaterLase is able to precisely remove the exact infected portions of your tooth. It is faster and less painful than using a drill. Plus, it preserves more of your tooth's natural structure, better ensuring its long-term strength and health.
Laser-Assisted Oral Surgery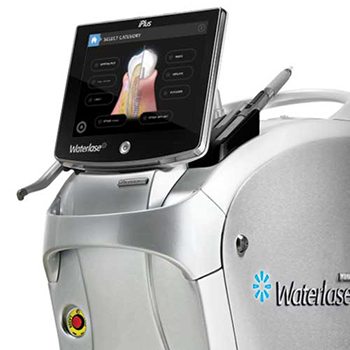 Surgical procedures that previously required scalpels and sutures can now be completed quickly and painlessly with WaterLase. In fact, most laser-assisted surgeries can be performed with little to no topical anesthetic . This means your dentist in Phillipsburg, NJ can work faster, and you won't have to deal with any lasting numbness afterward. The laser creates less heat and causes less bleeding during the actual procedure, saving you discomfort and time in the dentist's chair as well as during recovery.
Laser Periodontal Therapy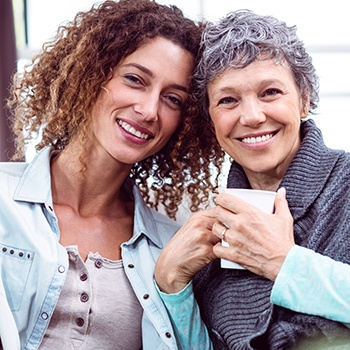 When caring for a part of the body that's as delicate as the oral soft tissue, dental lasers do an outstanding job at helping patients stay comfortable throughout treatment. Dr. DeMartino and Dr. Garcia-DeMartino offer an extensive range of periodontal services with this state-of-the-art technology, including dedicated treatment for eliminating gum disease, aesthetic gum recontouring for correcting overly "gummy" smiles, frenectomies that eliminate "tongue ties" in younger patients, and much more.
Learn More About Laser Periodontal Therapy
Canker Sore Treatment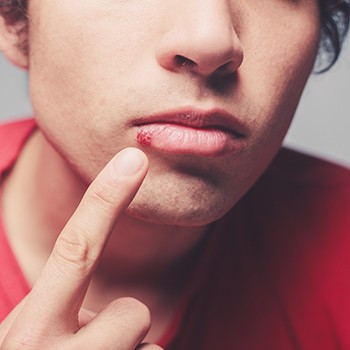 Canker sores and cold sores are not only painful but can also make you feel very self-conscious. These issues can now be treated swiftly and effectively thanks to advanced laser dentistry in Phillipsburg, NJ. Dr. DeMartino or Dr. Nélida Garcia-DeMartino only need to apply the laser to the sore for a few seconds to give you instant pain relief. Sores tend to heal much faster with laser treatment, meaning you can avoid having to deal with the inconvenience, expense, and possible side-effects of prescription medication.
Any Questions?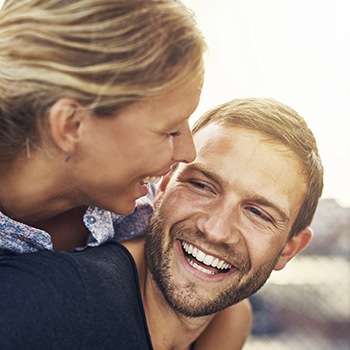 If you want to know more about what modern laser dentistry has to offer, please give us a call today. Advanced laser technology has enabled the team at DeMartino Dental Group to give you the highest quality care available, and we can't wait to use it to help your smile because you deserve the best.