Prosthodontics (Restorative Dentistry) - Phillipsburg, NJ
Regain A Strong, Complete Smile
Prosthodontics is one of the nine dental specialties recognized by the American Dental Association. Dentists must have additional education, training, and experience with a variety of prosthodontics, such as dental implants, dentures, and TMJ devices.
Dr. Jeffrey DeMartino and Dr. Nélida Garcia-DeMartino have completed extensive education and residency programs for surgical placement and prosthetic restorations. Dr. Jeffrey DeMartino also pioneered and developed his own cosmetic, laser gingival sculpting techniques, which are now performed by dentists throughout the United States.
At DeMartino Dental Group, we offer prosthodontic services to patients who need to replace missing teeth, correct jaw joint problems, or require devices to address sleep apnea. Several cosmetic dentistry options, such as porcelain veneers and dental bonding, also fall under the purview of prosthodontics.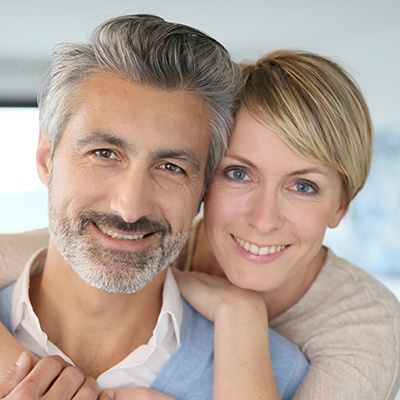 Why Choose DeMartino Dental for Restorative Dentistry?
All-Ceramic Materials for Superior Aesthetics
Advanced Training in Laser & Cosmetic Dentistry
Surgical Placement & Prosthetic Restoration of Dental Implants
Dental Crowns & Bridges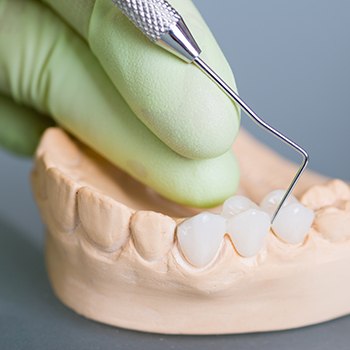 When teeth are badly injured, decayed, left incomplete, or lost altogether, a custom-made restoration can work wonders in replenishing them from the ground up. For instance, crowns are designed to fully cover the remaining structure of a single tooth, both preserving what remains and creating a new, functional shape that acts just like what came before. Alternatively, bridges literally "bridge" the gap left by consecutive missing teeth, providing much-needed stability and support to the patient's bite.
Learn More About Crowns & Bridges
Tooth-Colored Fillings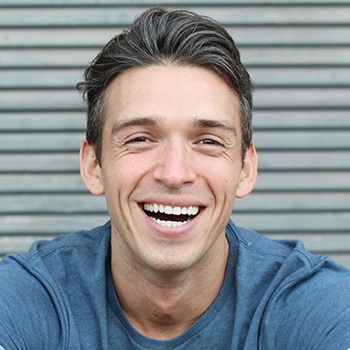 For decades, amalgam fillings were the treatment of choice for repairing the damage caused by cavities – but not any longer. At DeMartino Dental Group, our dentists use tooth-colored composite resin as a superior alternative, promoting improved aesthetics, health benefits, and oral comfort. With the proper amount of professional maintenance and diligent oral hygiene at home, these smile additions can last for up to 15 years or even longer.
Learn More About Tooth-Colored Fillings
Full-Mouth Reconstruction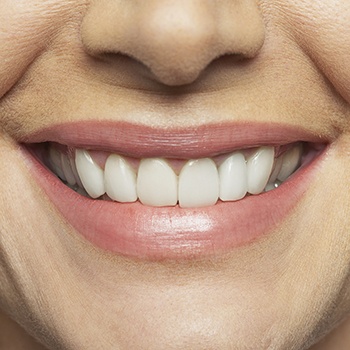 Sometimes, your smile needs a combination of procedures to reach its full health and beauty potential. With our wide array of restorative and cosmetic dentistry options, we can create a full-mouth reconstruction treatment plan that's perfectly suited to a patient's specific needs. You'll be smiling again in no time!
Learn More About Full-Mouth Reconstruction
Full Dentures & Partial Dentures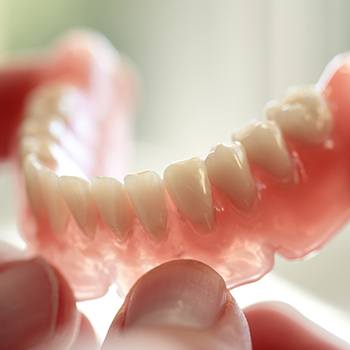 For patients who need their teeth replaced, the dentists at DeMartino Dental Group can create customized dentures that will fit your smile naturally and beautifully. Partial dentures can replace several missing teeth in a smile that still has some of its natural dentition. Partial dentures can be removable or permanently placed. Alternatively, a full set of dentures can be crafted for patients who need all of their teeth replaced. Full dentures will realign your bite properly, allow you to speak without slurring, and give you more dietary options.