Sleep Apnea Therapy - Phillipsburg, NJ
Get the Good Night's Rest You Deserve
Do you regularly feel fatigued in the mornings, even after you seemingly went to bed right on time? Does your loud, chronic snoring disrupt your spouse's rest night after night? These are common indications that a more serious health problem may be present – sleep apnea. Sleep apnea is characterized by unexpected pauses in breathing throughout the night, which force the patient's brain to awaken them in order to resume proper oxygen flow. The most common form of sleep apnea is called OSA (obstructive sleep apnea), and it occurs when the patient's throat and airway is becoming partially or fully blocked during rest.
Have you been diagnosed with sleep apnea by your general physician or a sleep specialist? Many patients don't realize that a trained dental office can often provide effective relief from this dangerous disease through the use of a custom-made oral appliance. At DeMartino Dental Group, we're here to help! Contact us today if you have any questions about dental sleep medicine and what it entails, or if you're ready to schedule a first visit.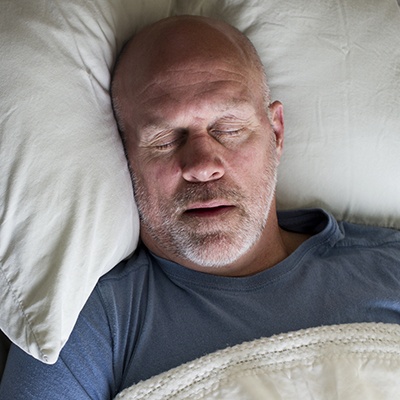 Why Choose DeMartino Dental for Sleep Apnea Therapy?
TAP 3 Oral Appliances for Optimal Rest
Relaxing, Modern Office Atmosphere
Decades of Experience
Oral Appliances for Sleep Apnea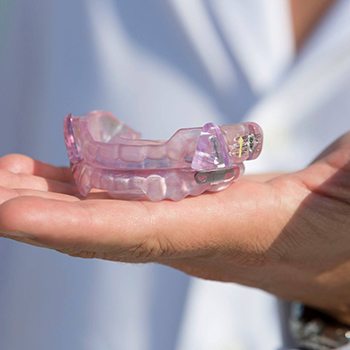 Sleep apnea is a condition where a patient experiences abnormal pauses in breathing during nightly rest. Symptoms of sleep apnea include loud snoring and gasping, waking up with a dry mouth or sore throat, and chronic daytime sleepiness. Most patients who suffer from sleep apnea are unaware that they have the condition. According to the National Heart, Lung, and Blood Institute, untreated sleep apnea increases the risk of heart attacks, strokes, and diabetes. If you or a loved one has sleep apnea, then call us now to undergo testing and treatment for this serious condition. We can design an oral appliance that comfortably repositions the jaw and/or tongue to prevent dangerous blockage.