Who We Help – Phillipsburg, NJ
Improving the Smiles of Infants, Toddlers Children, and Teenagers
When it comes to finding a practice that offers pediatric dentistry in Phillipsburg, you don't want to just choose the first one you come across. Instead, you'll likely do your research and determine which office offers the most available care and is compassionate when working with little ones. At DeMartino Dental Group, you can rest easy knowing Dr. Jeffrey DeMartino, Dr. Nelida Garcia-DeMartino, and their team are trained and equipped to put young smiles on the right path to optimal oral health. If you're ready to learn more about the services available to children living in Phillipsburg and its surrounding communities, contact our office today to schedule an appointment.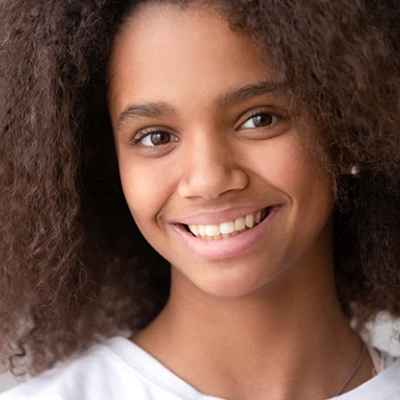 Dentistry for Infants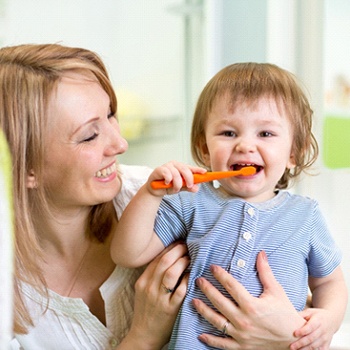 It is recommended that you schedule your baby's first dental appointment when their first tooth erupts or by the time they turn one. Although these initial visits will be focused more on how to care for your little one's growing smile, it gives us the opportunity to establish a relationship with your child and help them to become familiar with the sights, sounds, and smells of a dentist's office. By choosing to bring them in at an early age, it can help to alleviate dental anxiety as they grow older.
Dentistry for Toddlers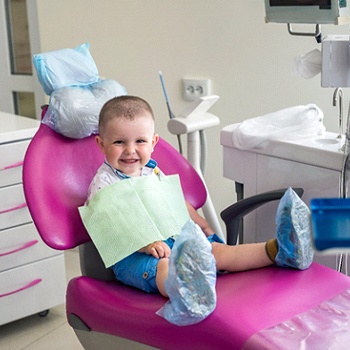 Toddlers have a mind of their own. Getting them to sit still for more than a few seconds can be incredibly difficult, especially when trying to help them brush their teeth or get in the car to go see the dentist. However, these visits are crucial because of the heightened risk for cavities many children face. As more baby teeth erupt, it is necessary that we remove any hardened plaque and tartar as well as monitor their oral development. Should we notice an issue, we can quickly identify it and formulate a treatment plan to mitigate more serious problems in the future.
Dentistry for Children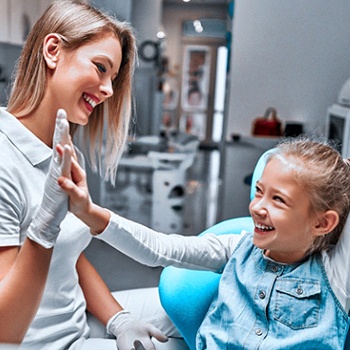 By the time your child reaches five or six, their schedules become more hectic and they become more aware of their appearance. Whether they are engaged in extracurricular activities at school or tend to enjoy more quiet time, having a healthy, beautiful smile is important. Our practice is pleased to offer children's dentistry in Phillipsburg, and our team will go the extra mile to ensure your child is always looking and feeling their best. Offering preventive services to combat tooth decay and strengthen tooth enamel as well as keep their smiles protected while playing sports, the care we provide will ensure they spend more time learning at school and feeling confident in their smile.
Dentistry for Teenagers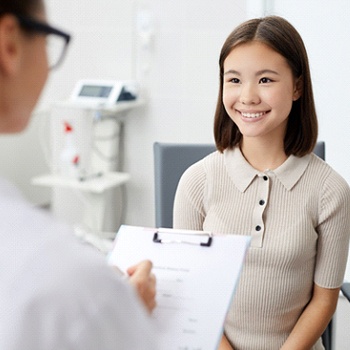 Teenagers are always on the go. With minimal time to spare because of school, homework, sports, or their social life, making sure they are taking the necessary steps to properly care for their oral health can be overwhelmingly difficult. While their schedules may be busy, most understand the reason for good oral hygiene and want their smiles to look good, especially since they're constantly surrounded by their peers. You can trust that when you bring your teenager to see us, we will employ preventive techniques to stave off common problems like cavities, gum disease, and bad breath, and make sure their smiles are ready to shine year-round.