Endodontic Treatment (Root Canals) – Phillipsburg, NJ
Relieve Pain & Rescue Your Tooth
At DeMartino Dental Group, we treat damaged and infected teeth with endodontic therapy, which is more commonly known as root canal therapy. Root canal therapy is a procedure that saves as much tooth structure as possible while also removing diseased interior tissues.
If you have a toothache, chances are likely that it's a root canal infection. Typically, a root canal infection occurs because bacteria get inside a tooth that is cracked, damaged or decayed. The bacteria infect the tooth's nerve and pulp, causing pain, pressure, throbbing, and aching.
Fortunately, endodontics is a specialized form of dentistry that addresses root canal infections. At DeMartino Dental Group, we'll ensure your comfort and safety before your treatment begins.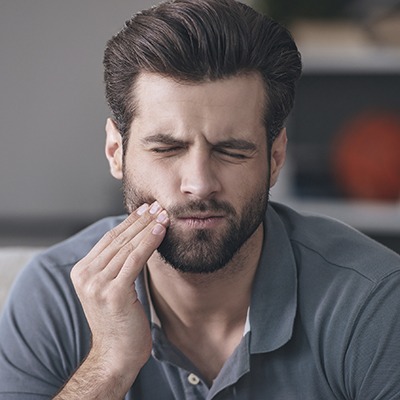 Why Choose DeMartino Dental for Root Canal Treatment?
Same-Day Emergency Care Available
Sedation Dentistry for All Ages
All-Digital Technology
What is the Root Canal Process?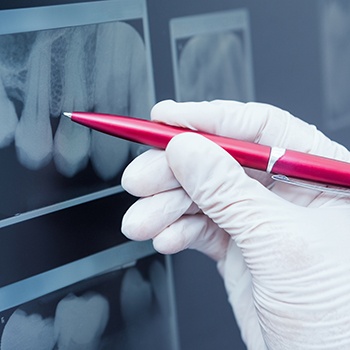 Endodontic, or root canal, therapy begins with one of our dentists removing the infection. We take the time needed to ensure that all of the diseased tissues have been eradicated. Then we clean out the tooth and file the interior until it's completely smooth. We fill the hollow with gutta-percha to protect the tooth and prevent other oral issues. To keep your treated tooth strong and durable, the professionals at DeMartino Dental Group may recommend capping your restored tooth with a porcelain crown.
Sometimes, root canal therapy fails for a variety of reasons. When this happens, re-treatment might not be an option, but we still want to do everything we can to save your tooth. An apicoectomy may be recommended, which involves the removal of the root tip. This cavity is then filled.