JUVEDERM® & Botox® - Phillipsburg, NJ
Revitalize Your Appearance & Smile Brighter
Your quest for a beautiful smile shouldn't stop at your teeth and gums. At DeMartino Dental Group, we know looking and feeling your very best means considering every aspect of your smile and the face that surrounds it. If, like most people, you have noticed your facial tissue starting to wrinkle or droop as you get older, JUVEDERM® fillers and/or Botox® in Phillipsburg could be as important as dental treatments like porcelain veneers or teeth whitening.
As comprehensive dentists, Dr. Jeffrey R. DeMartino and Dr. Nélida Garcia-DeMartino offer Botox® and JUVEDERM® fillers at DeMartino Dental Group. They are quick procedures that provide transformative results for adults of all ages. Keep reading to learn more about medical esthetics and then request an appointment with our dental office today!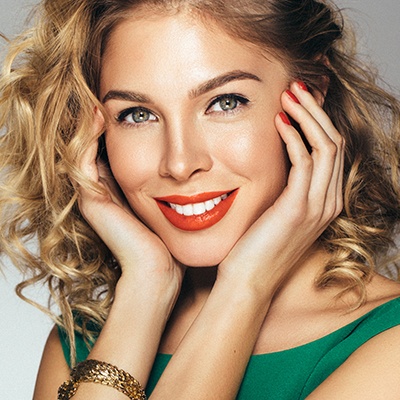 Why Choose DeMartino Dental for JUVEDERM® & Botox®?
Relieve Fine Lines, Wrinkles, Sagging & More
Minimally Invasive Treatment That Takes Minutes
Comfortable, Modern Office Atmosphere
Why Wrinkles, Fine Lines, and Sagging Occur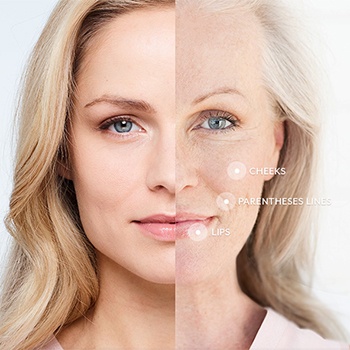 There is no way to escape the visible signs of age that gradually transform the appearance of your face. Wrinkles, fine lines, and sagging of the facial tissue are all common, as the skin begins to produce less collagen with age. With less collagen, the skin is not as elastic, meaning it is more prone to developing fine lines and wrinkles. Gravity, sun exposure, and other external factors also take a toll on your once-youthful skin. Fortunately, treatments like Botox® and JUVEDERM® fillers can help refresh and rejuvenate even the most tired-looking facial tissue.
How Facial Esthetic Services Help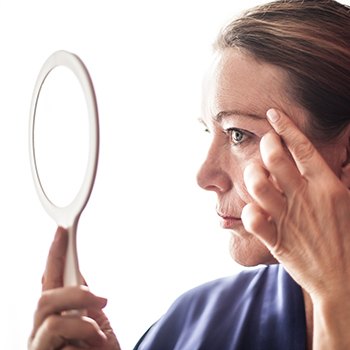 Medical esthetics is the term for the crossover between medical and cosmetic care. Using key esthetic technologies, your doctor provides a medically based procedure to make significant cosmetic or esthetic enhancements. Facial esthetic services are especially popular, with minimally invasive procedures gradually surpassing intensive plastic surgeries like facelifts in popularity.
Botox® and JUVEDERM® fillers are two of the most popular options in facial esthetic services. Your doctors at DeMartino Dental Group are highly trained in the delivery of both and are certified by the American Academy of Facial Esthetics.
What Is Botox®?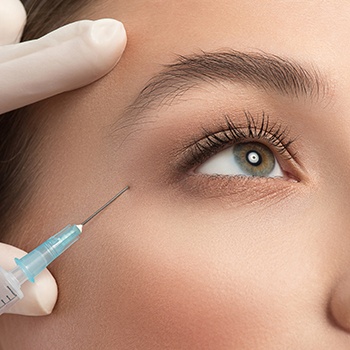 Botox® is a cosmetic treatment that works by freezing the muscles in the upper portion of the face that cause wrinkles and lines when they contract. Botox® is safe, effective, and a leading minimally invasive cosmetic procedure performed in the United States.
Botox® is actually what we call botulinum toxin, which is a substance that attaches to the nerve endings in the forehead region, eventually blocking their ability to contract. When these nerves are unable to bunch up, they are unable to cause wrinkles in turn, providing the desired smoothing effect for even the most wrinkled or lined skin. The effects of Botox® may take two to 10 days to appear, but they can last for several months before a retreatment is needed.
Botox® works best in the following areas:
In the forehead
Between the eyes/eyebrows
Around the corners of the eyes (targeting the crow's feet)
Botox® may have a few surprising benefits in addition to its cosmetic advantages. People who suffer from TMJ/TMD (temporomandibular joint dysfunction) may find that their symptoms (chronic facial, neck, and/or ear pain) decrease with Botox® treatment. Chronic migraine sufferers have also had success with Botox® as an alternate therapy.
What Is JUVEDERM®?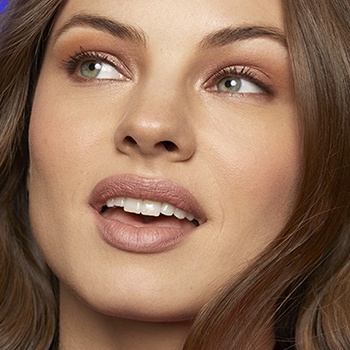 JUVEDERM® is a filler substance that works by actually plumping up the volume of drooping, saggy facial tissue. The filler is injected directly beneath the skin in a minimally invasive procedure. The treatment can take anywhere from 15 minutes to 60 minutes, depending on the area of the face being treated. The results from JUVEDERM® can last for one year to two years.
JUVEDERM® fillers are most effective when used to:
Lift tired cheeks
Smooth parentheses lines around the lips and the mouth
Smooth vertical lip lines
Plump up the lips
How Comfortable is the Treatment Process?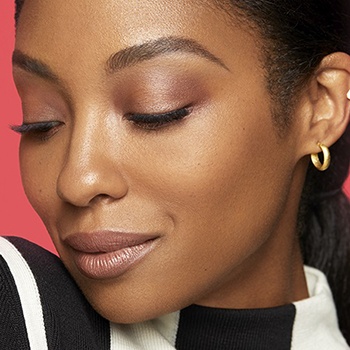 As minimally invasive procedures, JUVEDERM® and Botox® are not associated with much discomfort at all. JUVEDERM® fillers also contain pain-reducing lidocaine that helps to ensure you do not feel a thing throughout the treatment. You can request additional topical numbing cream for either JUVEDERM® or Botox® treatments to reduce any remaining discomfort.
Which Treatment Is Best for Me?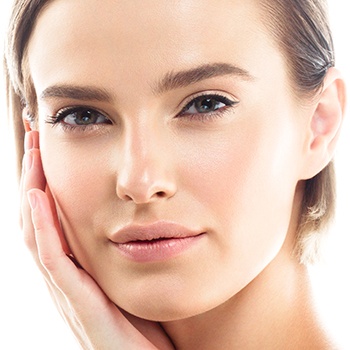 The great thing about deciding between Botox® and JUVEDERM® fillers is that it is not an either/or decision. Because Botox® works well for the upper region of the face, including the forehead and around the eyes, and JUVEDERM® plumps up the lips and the area around the nose, you can benefit from both! In fact, many patients find the most effective treatment method involves both Botox® and JUVEDERM® fillers. You and your dentists at DeMartino Dental Group can talk about which treatment would benefit you most.
Preventing Fine Lines and Wrinkles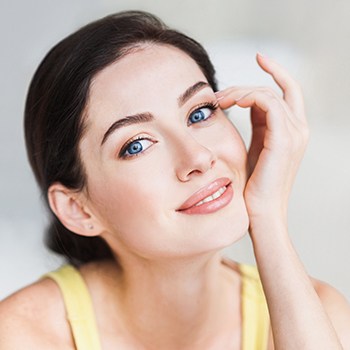 Of course, it would be best if fine lines and wrinkles never developed in the first place -- but that is almost impossible. More people are discovering the preventive benefits of Botox® in keeping wrinkles in the forehead and around the eyes away. As a result, the average age for Botox® is decreasing every year, with many people in their early 30's seeking the preventive benefits of this cosmetic treatment.
Don't forget the little habits you perform on a daily basis that really help fight wrinkles the most, like wearing a mineral-based sunscreen of at least SPF 30 every single day. Sunscreen use is the most important factor in your skincare regimen, especially for people who are very fair-skinned.
Here are some of the top skincare tips that will make a difference in the way you look as you age:
Wear sunscreen (at least SPF 30) every day
Use high-quality skincare products
Drink plenty of water
Eat a balanced diet
Get plenty of sleep
Botox for Migraines & TMJ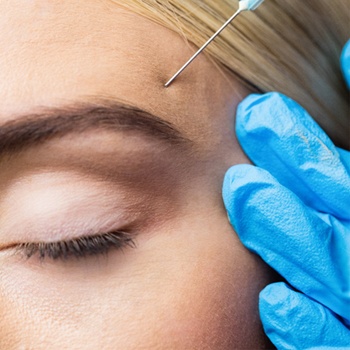 Botox is more than just a cosmetic treatment. TMD can lead to severe stress in the muscles that control the jaw joint, which can contribute to pain, lockjaw, and headaches. Botox paralyzes those muscles, forcing them to relax. Along with other TMJ therapies, Botox can play a pivotal role in helping you find relief from your TMD symptoms. Many patients notice that their facial muscles feel more relaxed — and therefore less painful — within one week of their first Botox injections.
Request an Appointment Today!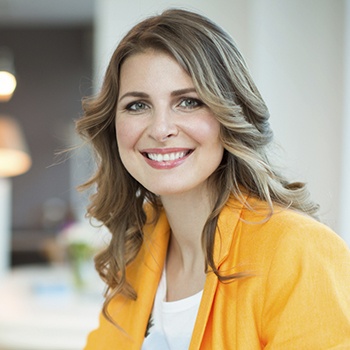 If you are tired of looking tired, Botox® and JUVEDERM® in Phillipsburg can help. DeMartino Dental Group is pleased to offer this service for patients who wish to rejuvenate their facial skin and regain their youthful appearance. Learn more about what's possible with facial esthetic services like JUVEDERM® and Botox® by scheduling an appointment today!