Full-Mouth Reconstruction – Phillipsburg, NJ
Transform Your Smile & Quality of Life
At DeMartino Dental Group, we can take care of all your oral health problems through a full-mouth reconstruction plan. With our myriad of general, cosmetic, restorative, and laser dentistry options, our team can give you back your smile!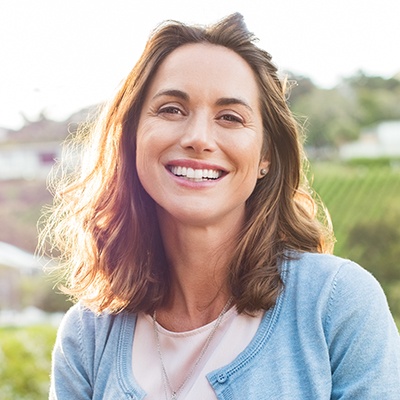 Why Choose DeMartino Dental for Full-Mouth Reconstruction?
Extensive Specialty Education in Cosmetic Dentistry & Dental Implants
Decades of Time-Tested Experience
First Laser Dentists in The Lehigh Valley
Full-Mouth Reconstruction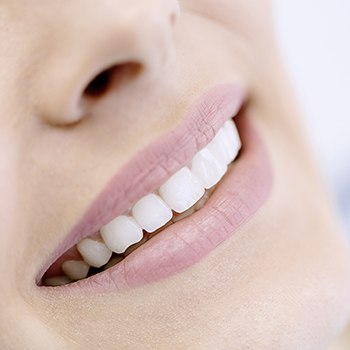 Your smile can suffer from a multitude of problems, and one issue often leads to the next. A cavity may eventually lead to a tooth being extracted. The gap in your smile can then cause your remaining teeth to crowd and become misaligned, which can affect how they fit together, leading to chronic jaw pain. This misalignment may also cause your teeth to grind together, which can crack and even break them over time. This variety of damage can dramatically affect someone's oral health and appearance. A few crowns, fillings, or replacement teeth may not be enough to treat all of the dental issues you have. For these complicated cases, a full-mouth reconstruction in Phillipsburg, NJ may be the best solution to give you your smile back.
How It Works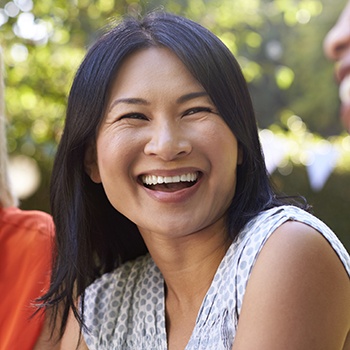 The procedure starts with Dr. DeMartino or Dr. Garcia-DeMartino examining your teeth, gums, soft tissues, and occlusion (how your teeth fit together when you close your mouth). They will then take a variety of X-rays and digital scans to provide them with the detailed information they need to create your customized full-mouth reconstruction plan.
This plan will involve a variety of procedures working together to restore your teeth's health and appearance. Restorations such as dental crowns may be used to repair your damaged or severely decayed teeth. These porcelain restorations not only give you teeth that are aesthetically pleasing, but functionally strong as well. Missing teeth can also be replaced with a dental bridge or completely rebuilt using dental implants. This will all serve to restore your teeth's basic structure and help properly align your jaw.
The next step is to make your smile beautiful again. Your dentists in Phillipsburg, NJ offer a variety of cosmetic/aesthetic dentistry services that can give you the smile you've always wanted. GLO Whitening can take years of stains off of your teeth in about an hour, and porcelain veneers can completely fix chips, cracks, and gaps with just one procedure. Alternatively, Invisalign Clear Braces can give you a straighter smile without the hassle or appearance of braces.
An entire full-mouth reconstruction usually takes multiple visits spread out over the course of a few weeks. Each step is carefully planned, completed, and evaluated before moving onto the next one. The key to the procedure is the harmony between the different treatments, so each one must be done carefully before moving onto the next. The length of your particular reconstruction will vary depending on your individual situation.
The Final Result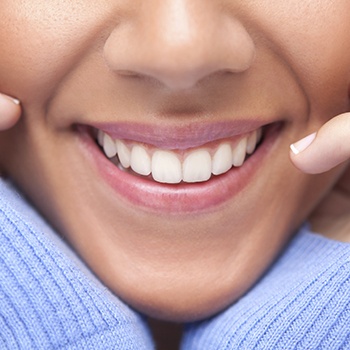 All of these procedures will help give you a smile that is functional, beautiful, and can be relied on day to day. Life with missing and damaged teeth can be very difficult. It can become problematic to eat the foods that you like, or they can make speaking in social situations extremely uncomfortable. A full-mouth reconstruction can help you in both of these situations. The doctors will work with you every step of the way to assure that they give you a smile that will improve your life in all facets. No smile is too far-gone for them to help.
Want to Know More?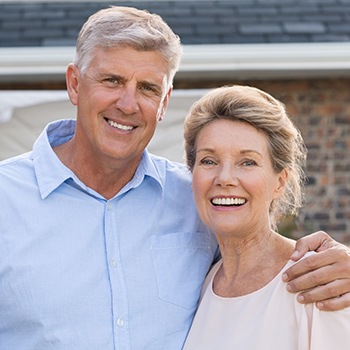 If you still have questions about full-mouth reconstruction and whether it is right for you, please give us a call today. We're always available to answer your questions. This could be the last call you make before you wake up with a beautiful smile.