Cosmetic Dentistry – Phillipsburg, NJ
DeMartino Dental Group Gives You More Than One Reason to Smile!
Studies have shown that people with healthy, whole, and bright smiles are thought to be more attractive and successful, and it's not hard to understand why:
Smiling influences your emotional state. Your smile can lift your mood and even lift the moods of others.
Grinning affects your physical health! Smiling lowers blood pressure, boosts your immune system, and decreases stress.
Smile often and live longer! Research has indicated that people who are mostly happy and smile a lot live up to ten years longer.
Consult with us today at DeMartino Dental Group about your desired smile enhancements. We'll give you a detailed examination and base our treatment recommendations upon what processes will make your smile healthy, functional, and beautiful. With our laser technology, we can also combat gum disease, get rid of enamel stains, and treat other oral health issues. Our laser gum disease treatment is comfortable, safe, and effective – and so is our restorative laser dentistry! You will not pay extra to receive our laser therapy services! Our other cosmetic dentistry services include:
Why Choose DeMartino Dental for Cosmetic Dentistry?
Extensive Specialty Training in Cosmetic Care
Personalized, Comprehensive Smile Makeovers
State-of-the-Art Laser Dentistry Available
Invisalign® Clear Braces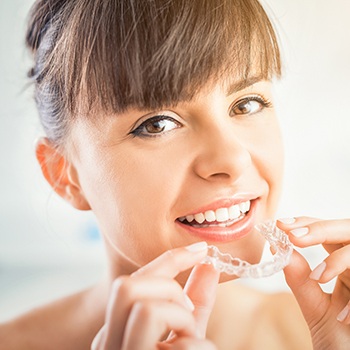 Beautiful smiles start with straight teeth. With the orthodontic services offered by DeMartino Dental Group, we can correct misalignments with a variety of dental devices. In addition, we offer the wonderful option of Invisalign Clear Braces.
Learn More About Invisalign® Clear Braces
Porcelain Veneers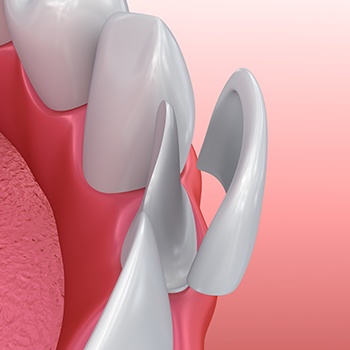 We can correct a variety of smile flaws with porcelain veneers. This cosmetic dentistry option will enhance the smiles of our Lehigh Valley patients. Porcelain veneers cover gaps, chips, stains, cracks, misaligned teeth, misshapen dental structure, and more.
Learn More About Porcelain Veneers
Metal-Free Dental Crowns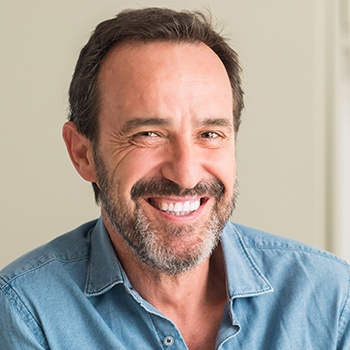 In today's modern world, patients don't have to choose between correcting damaged and incomplete teeth with restorative care and maintaining a naturally confident appearance – metal-free dental crowns accomplish both goals! Here in Phillipsburg, we use state-of-the-art materials that promote high aesthetics and reliable durability, including BruxZir® Esthetic Solid Zirconia and Emax ceramics. Both are 100% biocompatible, which means that their fit within the mouth is comfortable and safe even for patients with proven sensitivities/allergies to common dental metals.
Dental Bonding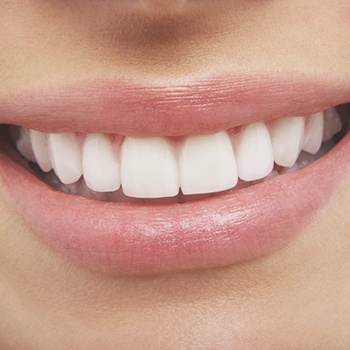 At our cosmetic dentistry office, we can fix chips, gaps, and cracks with cosmetic bonding. This dental material is shaded to exactly match the color of your enamel and then applied, shaped, hardened, and polished. Cosmetic bonding offers an affordable, simple way to fix minor issues within your smile.
Teeth Whitening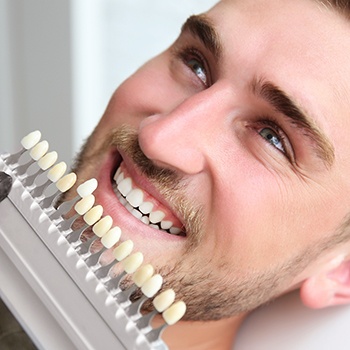 We offer in-office teeth whitening services for Phillipsburg patients who want whiter smiles in only an hour! We are proud providers of the Zoom! Chairside Whitening system and can also use laser dentistry to whiten your teeth. If you're interested in this cosmetic dentistry solution, please visit our teeth whitening page for details.
Learn More About Teeth Whitening
Cosmetic Gum Contouring & Teeth Shaping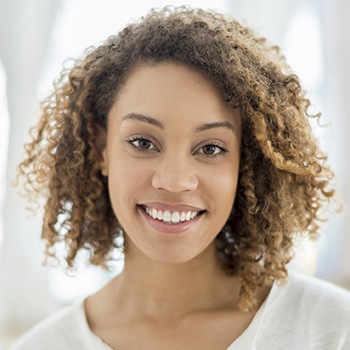 With our restorative laser dentistry services, we can reshape your gums and teeth to give you a more aesthetically pleasing smile. A "gummy" smile may make your teeth appear too short. With gum contouring, we can expose more of the tooth and allow your smile to shine through! If you have misshapen, broken, or damaged teeth, we can also use our state-of-the-art technology and cosmetic dentistry expertise to give them a beautiful, new shape.