Oral Surgery – Phillipsburg, NJ
Specialty Care in One Convenient Location
At DeMartino Dental Group, we offer a number of oral surgery options. Explore the possibilities that we have available below and know that you're in the hands of qualified dental professionals that have been serving the community for over five decades. Our dental office utilizes the latest technology, and our doctors pride themselves on providing a stress-free, comfortable environment. When you're with us, you're like family—and our quality of work speaks for itself.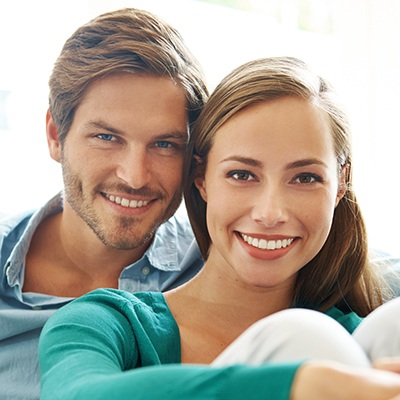 Why Choose DeMartino Dental for Oral Surgery?
Advanced Training in Surgical Placement & Restoration of Dental Implants
Decades of Training & Teaching Laser Dentistry
All-Digital Technology for Superior Results
Tooth Extractions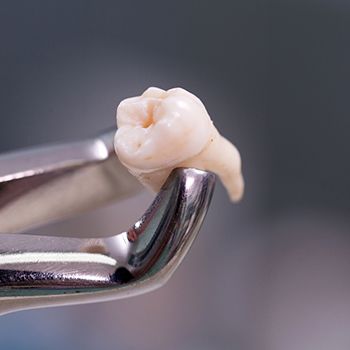 Extractions are a very common dental procedure — 85% of people end up having at least one wisdom tooth removed in their lifetime, and other teeth may be removed as they age due to dental injury, disease, decay, or damage. Tooth extractions can be essential for overall oral health, preventing the spread of problems and alleviating the discomfort associated with serious dental health issues. Of course, the thought of a tooth extraction can strike fear into the heart of even the hardiest dental patient, but we offer oral sedation to take you through the process more comfortably and with less anxiety. Also, our office amenities include message chairs and warm towels for greater relaxation.
Biopsies & Fibroma Removal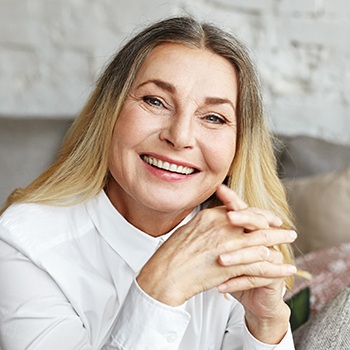 If an abnormality arises in your mouth — a bump, a lesion, an ulcer, or something similar — we may recommend a biopsy to determine the nature of the abnormality. When do you know it's time for a biopsy? If a new spot appears and doesn't go away within two weeks' time, it may be wise to have an oral biopsy performed. Spots that are red, red and white, bleed easily, or have appeared and grown rapidly are of special concern.
Should a growth turn out to be a benign fibroma (also known as a fibroid), we can perform a fibroma removal. We can use a dental laser to remove the fibroma, preventing future inflammation and discomfort.
Bone Grafting, Alveoplasty & Vestibuloplasty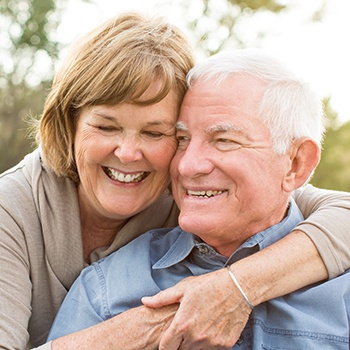 Bone grafting, alveoplasty, and vestibuloplasty each play a role in supporting long-term jaw health. Each of these procedures helps build up lost tissues in the mouth and can be especially useful before a dental implant procedure. Bone grafting involves building up places where bone has weakened or dissolved. An alveoplasty smooths out the bone where teeth have been lost. A vestibuloplasty involves building up the soft tissues in the space between the cheek and the gum.
Laser-Assisted Oral Surgery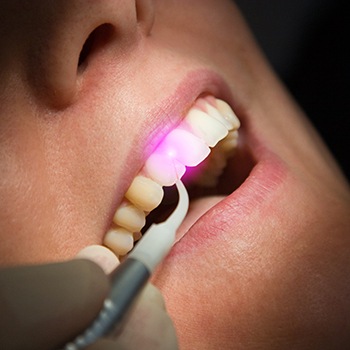 Did you know that surgical procedures that once required an unpleasant mess of scalpels and sutures can now be completed virtually painlessly? This isn't just a dream – it's reality here at DeMartino Dental Group with the state-of-the-art support of WaterLase. WaterLase's focused wavelength works faster, creates less heat, and results in only very minimal post-operative symptoms. Patients will experience not only a more successful surgery, but an accelerated recovery as well!
Learn More About Laser Dentistry
Dental Implants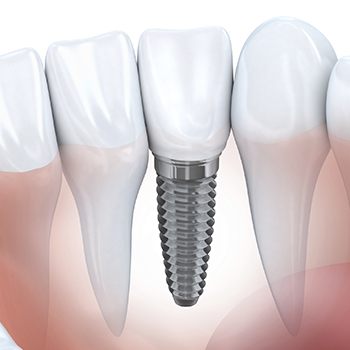 Dental implants are the top-tier recommendation for tooth replacement today, and it's not hard to understand why. Unlike more traditional services, they replicate the tooth's natural root in addition to the white crown, providing unparalleled health benefits, durability, and longevity. Both Dr. DeMartino and Dr. Garcia-DeMartino have extensively trained in the surgical placement of dental implants at the world-renowned Zimmer Institute and The Dental Implant Learning Center, which means they're more than qualified to handle this crucial step of the reconstructive process for patients in need.

Learn More About Dental Implants
Abscess Incision & Drainage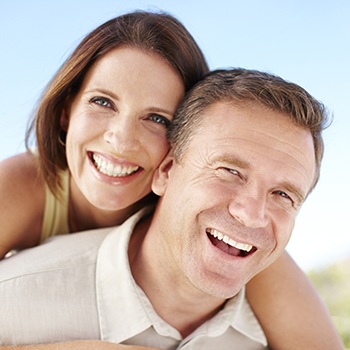 Infected sores known as abscesses can develop on virtually any part of the body, and the vulnerable oral tissue is no exception to this rule. If you have a painful abscess in the mouth, seeking treatment sooner rather than later is highly recommended, as infection may spread from it to other areas gradually over time - this development can even become life-threatening. At DeMartino Dental Group, our doctors can help by draining the abscess in a safe, controlled environment with state-of-the-art tools, relieving the sore of its pus.
Canker Sore Therapy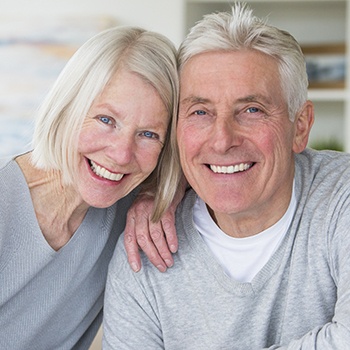 Not only can canker and cold sores be extremely painful, but patients who suffer from them also often experience feelings of shame and self-consciousness. Thankfully, advanced laser dentistry has made it easier than ever to treat these sore spots quickly and effectively. The laser's focused beam only needs to be applied to the area for a few seconds, and pain relief and accelerated healing will follow soon. Additional treatment options available at our Lehigh Valley office include antimicrobial mouthwash, corticosteroid ointment, and prescription topical solution.