Emergency Dentist — Phillipsburg, NJ
We See Dental Emergencies Fast
By nature, dental emergencies never tend to happen at a convenient or opportune time. Instead, they're more likely to throw patients and families into true panic mode, disrupting busy schedules, important events, and more. At DeMartino Dental Group, our doctors want to provide the support you need during these trying situations, relieving pain quickly and carrying out personalized care that will rebuild and revitalize smiles. Upon receiving your emergency call, our team will do everything possible to see you right away so don't hesitate to give us a call!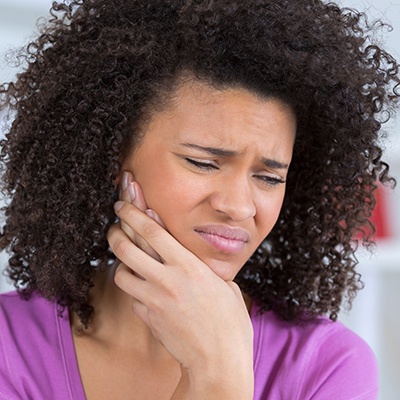 Why Choose DeMartino Dental Group for Emergency Dental Care?
#1 Dedicated, Compassionate Team with Years of Experience
#2 Same-Day Emergency Appointments Available
#3 State-of-the-Art Digital Dental Technology
What to Do in a Dental Emergency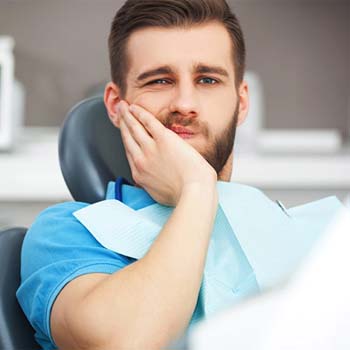 If you or a loved one experiences a dental emergency, don't panic! Time is usually of the essence, so it's important that you act quickly and correctly. Here's what to do if you encounter a dental emergency:
Step 1: Call Us Right Away. No matter what type of emergency you're facing, your first step should be to call us. We will do everything we can to schedule you for a same-day emergency exam and we'll walk you through some basic first-aid steps to take to manage your situation until you can see us.
Step 2: Get Your Emergency Exam. When you arrive, your Phillipsburg emergency dentist Dr. DeMartino or Dr. Garcia will see you right away. They'll first focus on relieving any pain you may be in, and then they'll evaluate your mouth to learn more about your situation.
Step 3: Make a Treatment Plan. Once we learn more about your emergency, we'll be able to recommend the appropriate treatments. Together, we'll work with you to create a custom treatment plan to get your oral health back on track.
Step 4: Get the Dental Care You Need. Whether you need a tooth-colored filling, dental crown, tooth replacement, gum disease treatment, or something else entirely, our team will get to work right away to repair your smile and protect your teeth!
Unparalleled Experience & Qualifications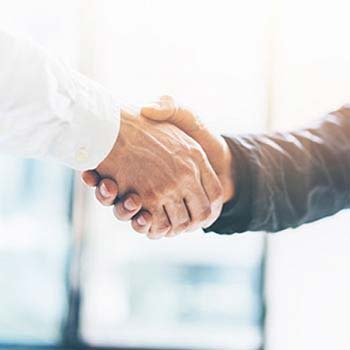 At DeMartino Dental Group, you can look forward to being cared for by true experts who operate with honesty, integrity, and compassion. Dr. DeMartino and Dr. Garcia are extensively trained in specialty care and have decades of experience in the field, utilizing state-of-the-art dental lasers and other modern technology whenever possible for a more efficient and comfortable patient experience. Better yet, we'll never leave you waiting days or weeks for the help you desperately need – our team finds time for emergency cases right away, often even on the same day as your initial call for fast relief and maximum convenience.
The Most Common Dental Emergencies
One major type of dental emergency is when a patient is struck in the face or experiences blunt trauma in the form of a fall. This sudden type of accident can result in dislodged teeth, fractured teeth, or teeth that have been lost from the mouth altogether. The other most common type is one that develops slowly over time, typically because of poor oral hygiene or bad dental habits, such as oral infections or toothaches. Our team is well-equipped to handle either situation, so don't hesitate to give us a call. Even if you are unsure if your situation qualifies as an emergency, we recommend that you call us so we can help you determine what to do next. Read on to learn more about how to handle some of the most common dental emergencies and how we're likely to treat them.
Keys to Preventing Dental Emergencies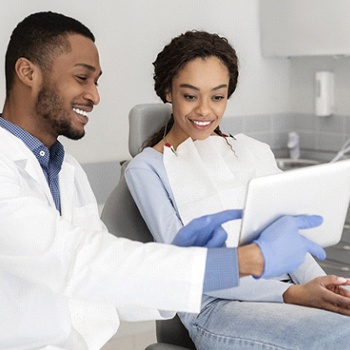 If you want to know how to prevent dental emergencies in Phillipsburg, you'll need to make sure you're following the guidelines of our dental team. No one wants to give up their weekend to sit in a dentist's chair for treatment, which is why you can minimize your risk by adhering to these special tips no matter if you're at home or work. If you have questions after reviewing the following information, don't hesitate to contact us.
Keep Your Regular Dental Appointments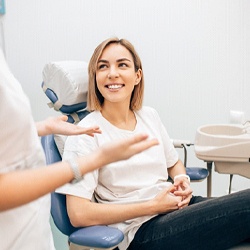 Every six months, you should plan to see your dentist for a regular dental checkup and cleaning. This is also recommended by the American Dental Association (ADA), so you can trust that it's necessary for better overall health and wellness.
Not to mention, these visits allow our team to check for signs of infection, decay, and damage. While you might assume that because you take care of your smile at home, you don't need to see your dentist, you run the risk of developing serious issues that can impact your teeth, gums, bone, and body.
Keep your smile free of anything that might cause it harm by continuing to see your dentist twice a year.
Keep Brushing and Flossing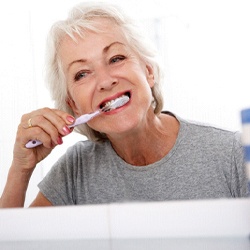 Your at-home oral hygiene routine is not only important but worth the time and effort you put in. It is too easy for bacteria to invade the crevices of your smile and cause cavities or gum disease. Instead, make sure you're brushing twice daily for two minutes, flossing at least once before bed, and rinsing with an ADA-approved mouthwash. This will keep your pearly whites and soft oral tissues free of decay, disease, and infection that can often result in emergency root canals or tooth extractions.
Be Mindful What You Eat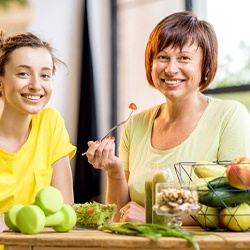 You may not realize it, but the food you eat can directly impact your teeth. You know it has an effect on your waistline, but it can also help or hinder your teeth and gums. If you enjoy sugars and starches, it's time to swap them out for healthier options (i.e., leafy greens, lean proteins, fruits, vegetables, low-fat dairy, etc.). In doing so, you'll better protect your smile from serious harm while also feeding your body the nutrients it needs.
Wear a Mouthguard to Protect Your Teeth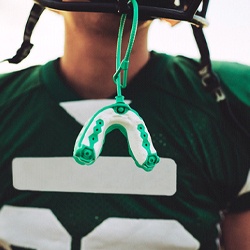 Protecting your smile goes beyond brushing, flossing, and healthier eating. It also requires wearing proper mouth protection when playing sports or avoiding worn tooth enamel. If you or your child enjoy playing outdoors, a customized mouthguard can be one of the most effective ways to avoid the emergency dental office in Phillipsburg.
They're also helpful in reducing the symptoms of bruxism (teeth grinding), such as worn tooth enamel and chronic jaw pain.
By wearing a protective mouthguard, your smile will not bear the impact of a hard hit or attempting clenching that can significantly damage your appearance.
Use Tools to Open Packages, Not Your Teeth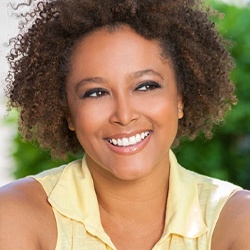 It's far too easy to simply tear open a bag with your teeth. You may also be tempted to pop open a bottle using only your pearly whites. Apart from the fact you might knock out a tooth or at least chip one, you also risk your gums becoming scratched and seriously damaged.
It's better to leave it to the actual tools to perform these jobs instead of potentially damaging your permanent teeth.
Dental Emergency FAQs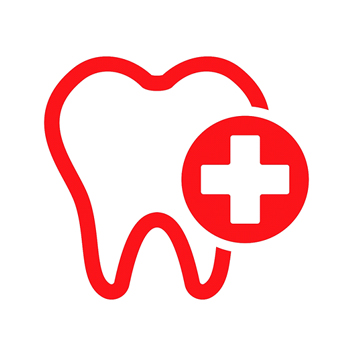 Reading through the above information can give you valuable insight into everything from the common types of dental injuries to preventive tips. However, to be as prepared as possible, you may still have some questions on your mind. Well, we want to help! Keep reading for the answers to some of the most frequently asked questions we get from patients regarding a dental emergency in Phillipsburg.
Will My Toothache Go Away on Its Own?
Despite popular belief, toothaches do not heal on their own. In fact, a once painful toothache that has "disappeared" may actually be an indicator the infection has damaged the nerve of the tooth! Therefore, it's always a good idea to schedule an appointment with your dentist right away. From there, they can determine the root of the problem and put a plan in place to restore the look and function of your smile.
Should I Visit the Emergency Room First for Dental Emergencies?
If your dental emergency has resulted in a potentially life-threatening condition, like difficulty breathing or a broken jaw, then you should head to your local emergency room first. However, ERs typically don't have dentists on staff, meaning they won't be able to address dental emergencies effectively. Therefore, with all other smile-related injuries (lost filling, knocked-out tooth, etc.), your first call should be to your emergency dentist in Phillipsburg.
My Chipped Tooth Doesn't Hurt. Do I Still Need a Dental Visit?
Even if your chipped tooth doesn't hurt, it's a good idea to schedule an appointment with your dentist. Although you may not be in any pain, the inner layers of your tooth could be vulnerable to damage. Plus, your chipped tooth may break further without professional attention, resulting in sensitivity, soreness, and overall discomfort. With that being said, you can most likely afford to wait a day or two until your appointment if needed. Just make sure you don't put off seeing your dentist for too long.
What Should I Keep in My Emergency Dental Kit?
From a lost filling to a knocked-out tooth, dental injuries can be anxiety-inducing. To make the entire experience as stress-free as possible, preparation is paramount. You should keep an emergency dental kit accessible with these essentials:
A storage container large enough to fit a tooth or restorations
Sterile gloves
Gauze pads
Cotton balls
Dental cement (or other temporary filling material)
Denture adhesive
Petroleum jelly
Anti-inflammatories such as ibuprofen
Orajel
Floss
An ice pack or cold compress
Contact information for your emergency dentist in Phillipsburg