Children's Dentistry - Phillipsburg, NJ
We Love Caring for Growing Smiles
At DeMartino Dental Group, Dr. Garcia-DeMartino is the caring dentist who offers gentle, comprehensive care and state-of-the-art children's dentistry in Phillipsburg. She has years of experience treating children of all ages—from toddlers to teenagers.
With children, dentistry is about prevention. Sometimes, it's difficult for kids to keep their teeth clean, either because they don't brush often enough or they're not brushing effectively. We can show them the best ways to maintain their oral hygiene and can offer you advice for helping your children keep their teeth and gums healthy.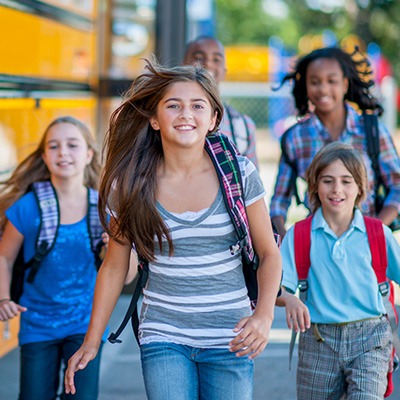 Why Choose DeMartino
Dental Group for Children's Dentistry?
We See All Ages – Toddlers to Teenagers
Welcoming, Fun Office Environment
State-of-the-Art Dental Lasers for Optimal Comfort
Who We Help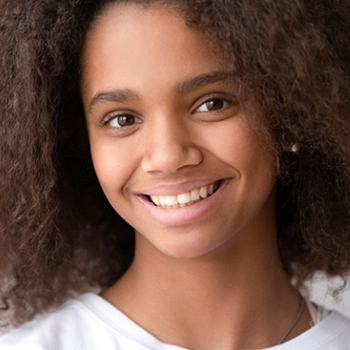 Infants, toddlers, children, and teenagers can all find a dental home here at our office. Young smiles deserve the same great care as adults, which is why we are committed to providing compassionate and comprehensive dental care from an early age. Because their smiles change and develop at different stages, we are confident our team can put your child on the right path to better oral health, allowing them to enjoy beautiful, healthy smiles as they reach adolescence and adulthood.
Waterlase Dental Laser Offers Painless & Effective Dentistry for Kids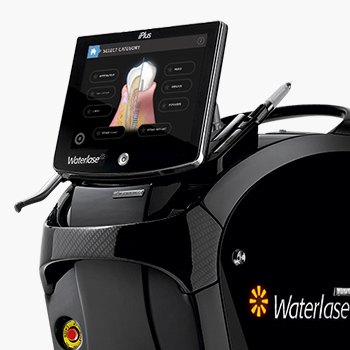 We are pleased to offer improved care with WaterLase. It's an invaluable tool for providing superior dentistry while reducing the fear many young patients often feel when faced with a trip to the dentist's office. That means that by using the WaterLase, we can set your little one up for a lifetime of positive dental care.
Prevention is vital for young smiles, which are at an increased risk of developing cavities and infection. When the tooth enamel is still hardening and forming, it is more prone to developing spots of decay -- and when you combine that vulnerability with kids' love of sugar and their still-shaky dental hygiene techniques, it's a perfect storm for cavities.
Your children's dentist can prevent decay and catch it early when it does occur with regular checkups and cleanings at DeMartino Dental Group. We take a friendly approach with our youngest patients so they are sure to feel comfortable visiting our office. If an issue does exist, we can take care of it quickly and comfortably with WaterLase.
Sedation Dentistry for Children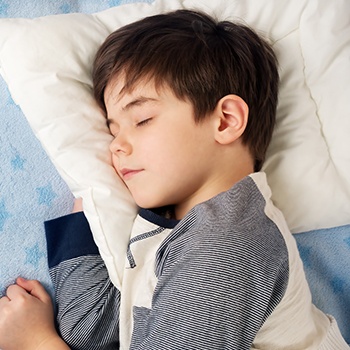 Your loved one's comfort is very important to Dr. Garcia-DeMartino. If her gentle and calm demeanor isn't enough to help children feel at ease in the treatment chair, sedation dentistry is also available as a safe and effective aid. This oral medication will help young patients enter a deeply relaxed state without rendering them completely unconscious, although they may drift off during the visit. Meanwhile, our team will work hard to improve their smile's health and wellbeing in a smooth, successful fashion – no tears required.
Dental Sealants & Fluoride Treatments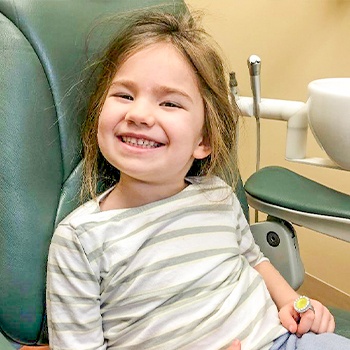 Your children's dentist is armed with two treatments that provide additional protection against cavities and infection: dental sealants and fluoride treatments. Dental sealants are thin, translucent coverings that shield the molars from the substances that cause cavities. The pits and fissures on the back teeth are a breeding ground for leftover food particles, acids, and bacteria. However, with the fast, painless application of dental sealants, your little one can benefit from years of protection against cavities.
The mineral fluoride is well-known for its dental health benefits. It strengthens the enamel to make teeth less vulnerable to decay-causing acids and bacteria. After evaluating your child's need for an extra boost of fluoride, your dentist can apply a quick treatment as needed for additional protection against cavities.
Waterlase Cavity Prevention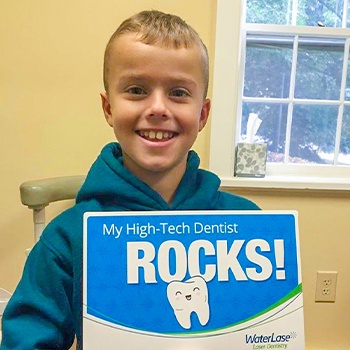 No one knows better than we do that gentler is always better when it comes to children's dentistry. DeMartino Dental Group is pleased to offer stress-free, gentle children's dental care with WaterLase laser dentistry for kids of all ages. One of the most advanced treatments available today, this technology combines the power of focused light energy with a steady stream of water to take care of a wide range of dental needs. Procedures that once needed a dental drill or scalpel can now be performed without stress and tears thanks to WaterLase. Because it often eliminates the need for numbing and anesthesia, it is the preferred treatment method for tooth decay and cavities.
Frenectomies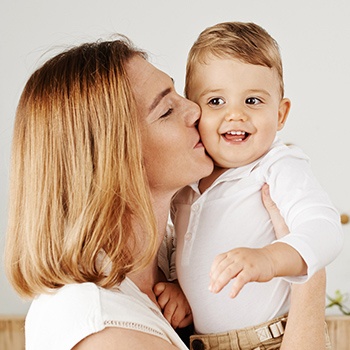 Oftentimes, young children can have restricted oral function because of a lingual (tongue) or labial (lip) frenulum. This piece of connective skin may be small, but mothers often find that their child can't breastfeed properly because of its presence. Dr. Garcia-DeMartino can lend a helping hand with a frenectomy.
Our office uses the state-of-the-art WaterLase for frenectomies and other soft tissue procedures. This modern technique makes healing speedier and stops bleeding before it even starts. Faster wound healing means a more comfortable procedure and less need for postoperative antibiotics too.
DIAGNOdent Laser Cavity Detection System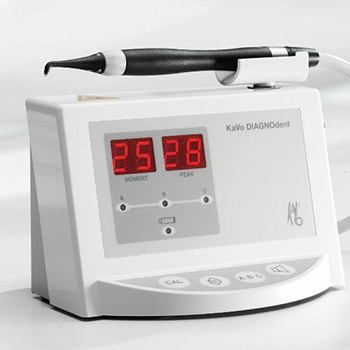 Tooth decay develops at a gradual pace over time, and our team strives to identify it as soon as possible so that the damage can be effectively and conservatively treated. That's why we use DIAGNOdent technology when inspecting your son or daughter's growing smile! This modern tool utilizes lasers that sweep the tooth surfaces, clearly identifying even tiny, hard-to-reach areas of weakened enamel that would be overlooked by the naked eye.
Laser Pulpotomies for Children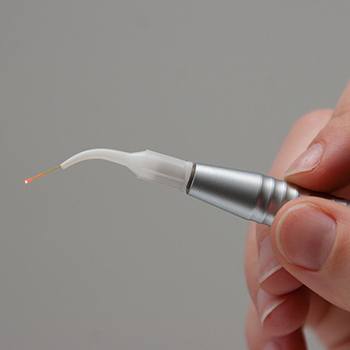 Even your child's primary teeth, which will eventually fall out to make way for the secondary teeth, can experience decay or become infected over time. When this happens, the decay can quickly spread to surrounding teeth and wreak havoc throughout their smile. Thankfully, endodontic therapy is available as needed here in Phillipsburg. Our dentists use state-of-the-art lasers to ensure a comfortable treatment process from beginning to end, and our ultimate goal is to help the primary teeth maintain their stable position until the adult teeth are ready to emerge.
Invisalign® TEEN Clear Braces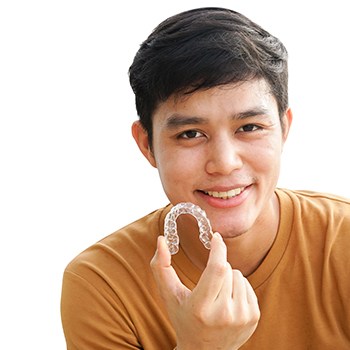 At DeMartino Dental Group, we're thrilled to offer several orthodontic options for kids and teens who could benefit from straighter, more self-confident teeth and a healthier bite. Invisalign TEEN in particular is one of our most popular options because of its attractive, subtle appearance. Instead of brackets and wires, our teenage patients will wear a series of clear aligners that blend right in with their smile. Better yet, they're removable, which means that your son or daughter can continue to eat all of their favorite foods without worry during treatment.
Customized Sports Mouthguards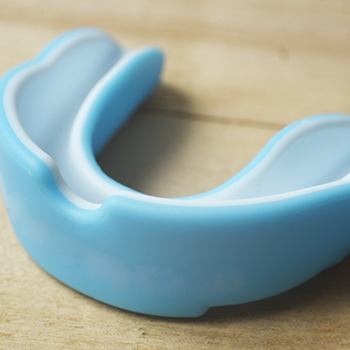 Do you have a little athlete at home? Whether they regularly hit the field, mat, or court, parents should always make sure that their children wear a protective mouthguard every time they play so nothing can hit an injure their teeth! Dr. DeMartino, a former multi-sport college athlete, has personally designed Bengal Bite® and Tigress® sports mouthguards, which are specially-made for boy and girl athletes. They are customized for each child's particular smile, leading to a more comfortable fit and better protection so your child can stay in the game longer.
Learn More About Sports Dentistry
Retainers & Thumb/Finger Guards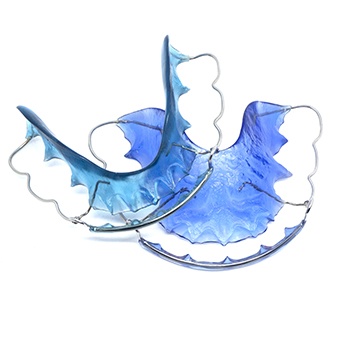 At DeMartino Dental Group, we can help your children break bad habits that can interfere with the proper growth of teeth, such as habitual thumb and finger sucking and chronic tongue thrusting. Several comfortable, custom-made types of oral appliances are available here in Phillipsburg upon request, such as tongue thrust retainers and thumb/finger guards.