Frenectomy – Phillipsburg, NJ
Restoring Your Baby's Oral Function
You might be surprised to learn that lip and tongue ties are not a rare occurrence in babies. Pediatricians and pediatric dentists see this common problem every day, but parents might not realize there is a procedure that can help. A frenectomy in Phillipsburg is a safe, effective, and permanent solution that helps restore your baby's oral function and prevents serious health problems from occurring. At DeMartino Dental Group, Dr. Garcia-DeMartino uses the latest in technology to ensure your baby is comfortable and heals quickly after the procedure. To learn more about this children's dentistry procedure, contact our office today.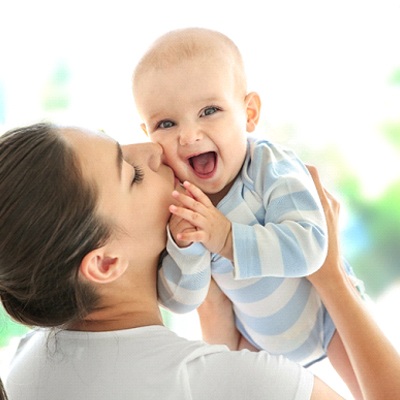 What is a Lip/Tongue Tie?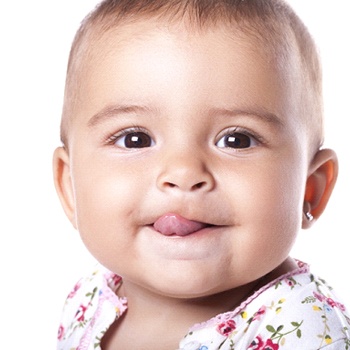 If you'll take a close look at your child's tongue, you'll notice there is a small piece of tissue underneath it. This is called the frenulum, and your child will also have another frenulum located beneath the upper lip. If this tissue is too short or too thick, your baby will have difficulty moving his or her tongue or lip. This can make it hard for them to nurse or feed effectively, which can result in poor growth and nutrition.
If a tongue or lip tie is left untreated, your child can experience problems well into adulthood, experiencing speech delays or orthodontic issues.
Learn More about Lip/Tongue Tie
What Are the Signs of a Lip/Tongue Tie?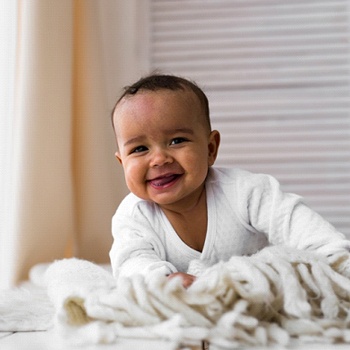 Should your baby experience any of the following, call your child's dentist to schedule an appointment as soon as possible:
Poor latch while nursing
Difficulty gaining weight
Unable to use a pacifier
Chewing on the nipple while nursing
Unable to use a bottle
Reflux or colic symptoms
Falls asleep while trying to latch or slides off nipple while attempting to latch
Apart from the difficulties your child will face, a lip or tongue tie can have a negative impact on you, too. Some things to look for include:
Inflamed breasts
Severe pain
Plugged milk ducts
Sore or cracked nipples
Learn More About Signs of Lip/Tongue Tie
How Is It Treated?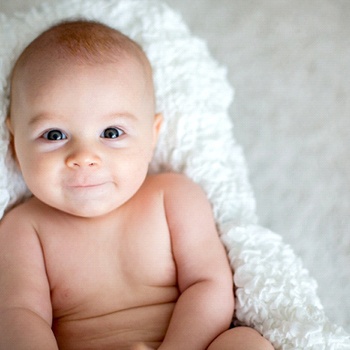 To correct a lip or tongue tie and give you and your baby a sense of relief, Dr. Garcia-DeMartino will perform a frenectomy. Whether your child is less than 12 months old or over the age of 1, this procedure is safe and effective at restoring oral function.
For babies who are under 12 months of age, there is no sedation or anesthesia used, but if your child is between 1 and 3 years old, it may be necessary for us to incorporate oral conscious sedation to ensure they are comfortable.
The entire procedure is completed in less than one minute for each frenum, and Dr. Garcia-DeMartino will use what is known as a WaterLase dental laser. This advanced piece of technology is used for various dental issues, but when it comes to frenectomies and other soft tissue procedures, the laser stops the bleeding before it ever starts, eliminating the need for sutures or stitches. Not only is the healing process much quicker, but the procedure itself is comfortable and your baby will most likely not need any antibiotics after the procedure is completed.
Learn More About Lip/Tongue Tie Treatment
Frenectomy Frequently Asked Questions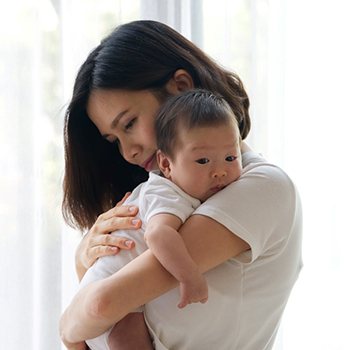 Learning your child needs a frenectomy can be shocking. While you know it is best to have these tethered oral tissues released, it can still be unnerving having your little one go through an oral procedure like this. Dr. N. Garcia-DeMartino is an expert when it comes to lip and tongue-tie removal, but we understand you probably have many questions about the procedure and what you can expect. Below are a few questions asked by previous patients that you are encouraged to review. When finished, please contact our office for further discussion.
What could happen if the procedure is not done?
Your child's symptoms will worsen. If your infant has a lip or tongue-tie, it will continue to make breastfeeding much harder, and they may show poor weight gain. They might also develop colic or acid reflux, and you could experience continued fatigue and nipple soreness. If your child is a bit older, they may have a speech impediment or difficulty swallowing certain foods. They can also struggle with self-image if they have a gap between their upper front two teeth because of a lip-tie.
If you have a teenager, you can expect there to be continued difficulty speaking, sleeping, and even eating, which can carry with them into adulthood.
How can I prepare my child?
If your child is old enough to understand what you are saying, avoid any negative verbiage and remain encouraging and positive. To help your child become familiar with the numbing sensation they can expect to feel when undergoing a frenectomy, you can place a small, cold object under their tongue or lip until the area becomes numb. You can also instruct your child to focus on their breathing.
How long does it take to do the procedure?
Because we use the WaterLase dental laser, the procedure takes less than one minute to release each frenum. This is why it is highly recommended that patients see a trusted expert for this procedure. By using a dental laser, we can complete this surgery quickly and virtually without any pain or discomfort. Not to mention, it minimizes bleeding and swelling and allows for a smoother recovery period.
What can I do to help with pain afterward?
You can count on our team to provide you with helpful tips and instructions on ways to make your child more comfortable once at home. Should they complain of any pain or discomfort, you can use over-the-counter pain medication such as Tylenol or Motrin. You will need to follow the appropriate dosage instructions provided by your child's pediatrician.
What is the recovery process and time?
It is expected for there to be some minor soreness for up to one week following the procedure. While it does take several weeks for the tissue(s) to completely heal, you and your child will be instructed to follow certain guidelines to ensure everything heals properly and without complications. We will provide you with stretching instructions to perform on the designated area (lip or tongue).